NSD Tech Inc. Hosts Information Session Downtown
February 9, 2018
Winnipeg, Manitoba: NSD Tech Inc. held an Information Session at the Winnipeg Chamber of Commerce to provide non-profits with tips on how to better manage their data on February 8, 2018.
The event was open to registered non-profits. Some of the non—profits who attended include Newcomers Employment & Education Development Services (N.E.E.D.S.) Inc., Seven Oaks Immigrant Services, Manitoba Institute of Trade and Technology (MITT), Edge Skills Centre and many others.
The Information Session provided NSD Tech with the opportunity to feature their Artificial Intelligence product, Clients and Refugees Management Information System, better known as CARMIS.
The locally designed and developed system simplifies federal reporting requirements and data flow for agencies that specifically serve immigrants and refugees across Canada. CARMIS is supported by 40+ years of software development expertise. Its thorough feature-set makes it the best management software for non-profits. CARMIS allows flexibility, mobility and ease of access to up-to-date information. This allows settlement workers to assist their clients in a more streamlined, clear, organized way.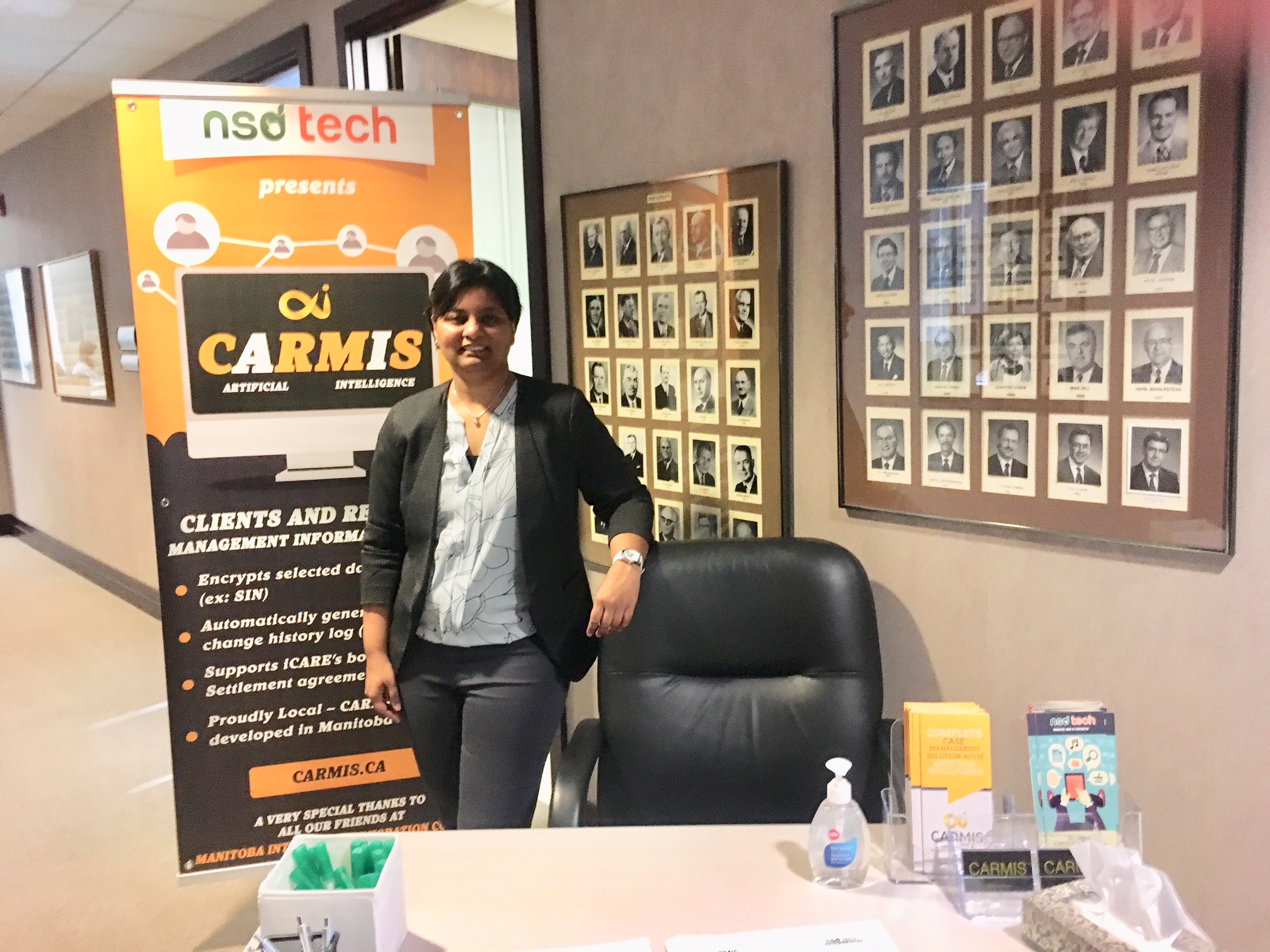 NSD Tech plans to host more events in the future. To sign up for future sessions, please contact info@carmis.ca.
For more information:
CARMIS: https://carmis.ca
NSD Tech Inc.: https://nsdtech.com
About NSD Tech Inc.:
NSD Tech Inc. is a design and IT company based in Winnipeg, Manitoba.
Launched in 2007, NSD Tech Inc. continues to create outstanding websites and bring design ideas to reality.