Prerequisites:
If you generally need an administrator to help with installations on your device, then an administrator will be needed at steps 6-7.
Step 1
The first step in installing CARMIS for Windows devices is to download the CARMIS client. To achieve this, please follow the link to the
Client Installation File
.
Step 2
This link will bring you to the "Client Installation File" menu. Next, click on the "Windows" tab and find the "MSI installers" category. Then, click on either the 32-bit setup or 64-bit setup, depending on the version of windows you are running.
If you are unsure of which version of Windows you are using, please follow this link from Microsoft's Support Forum to find out.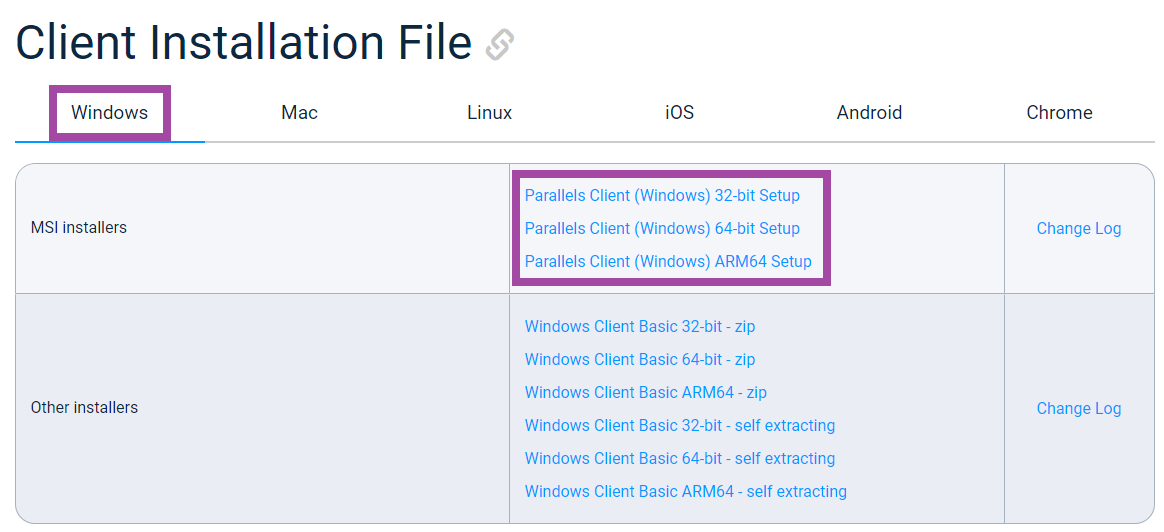 Step 3
Once you click on your desired link (32-bit or 64-bit), your browser may prompt you to either "Keep" or "Discard" the installation file. Please click on "Keep" to proceed with the installation.

Step 4
Once the download is complete, you may access this downloaded installer file either from the browser itself or from the "Downloads" folder on your computer.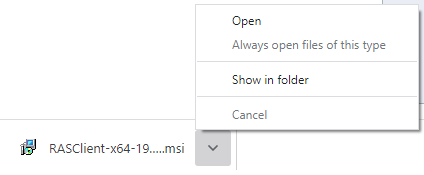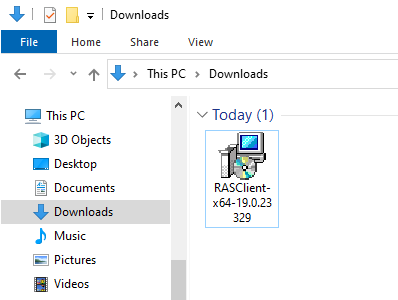 Step 5
Double-clicking on the installer file should launch the setup wizard. This will install the Parallels Client, which will ultimately aid in the installation of CARMIS.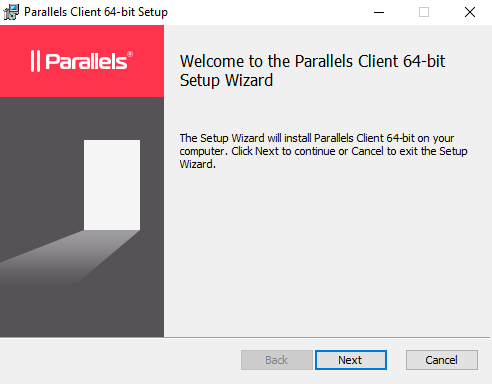 Step 6
Follow the installation steps until you reach the "SSO Installation" section. Select "
Do not install Single Sign-On component
", then click "Next", and then click "Install" to begin installing.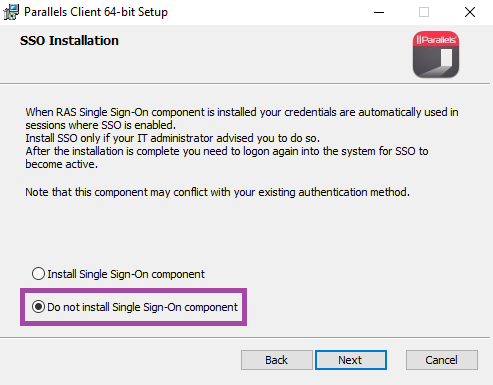 Step 7
Once the installation is complete, check the box beside "Launch Parallels Client" and click "Finish" to exit the Setup Wizard.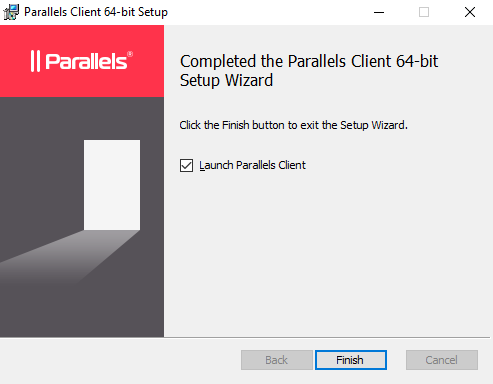 Step 8
The Parallels Client will now launch and you should be prompted to add a new RAS Connection.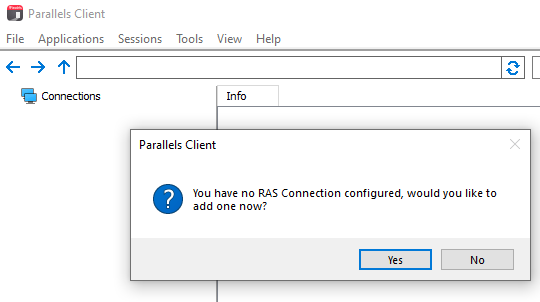 Click "Yes" to create a new connection.
Step 9
You will now be prompted for a work email or server address. For this, enter "cloud.carmis.ca" and click "Next" to continue.
Step 10
You will now be asked to set a Connection Mode and a Friendly name:
Ensure the "Server" is still set to "cloud.carmis.ca"
Ensure the "Connection Mode" is set to "Gateway SSL Mode"
Optionally, set a friendly name for your connection (such as CARMIS).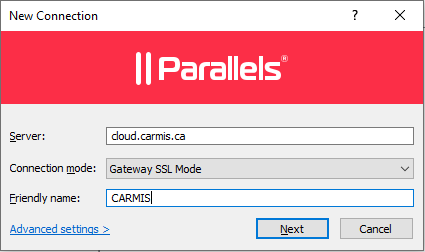 Once these fields have been set, click "Next".
Step 11
Next, the login screen will appear. Please see the email sent by CARMIS for your username and password. Once these have been entered, click "Connect" to proceed.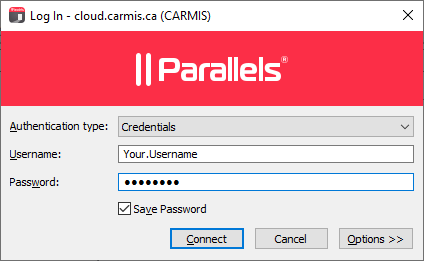 Step 12
A CARMIS icon should now appear on the right side of the Parallels Client. To create a desktop shortcut for CARMIS, right-click on the icon and click "Create Shortcut on Desktop".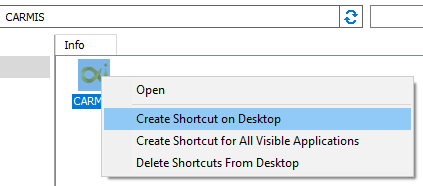 Step 13
You should now notice a CARMIS icon appear on your desktop. Double-clicking on this icon will open CARMIS. Your login credentials will be the same ones received in your email.