There are essentially two methods to onboard with the CARMIS client, that is, by using the desktop application or by using the cloud-based web application. This article will assist you in onboarding with CARMIS if you are using Windows. If you would like to use and onboard with CARMIS client via the web, please follow the article:
HOW TO ACCESS CARMIS USING BROWSER (CLOUD VERSION)
Step 1
The first and foremost step of onboarding with CARMIS, as a Windows user, is to download the CARMIS client. To achieve this, please follow the link
Client Installation File
.
Step 2
This link will bring you to the "Parallels Client Installation" screen. Next, click on the Windows tab and then from the "MSI installers" category click on either the 32-bit setup or 64-bit setup, depending on the version of windows you are running.

If you are unsure of which version of Windows you are using, please follow this link from Microsoft's Support Forum to find out.
Step 3
Once you click on your desired link (32-bit or 64-bit), the download should begin automatically, and your browser may prompt you to either "Keep" or "Discard" the file. Please click on "Keep" to start the download process.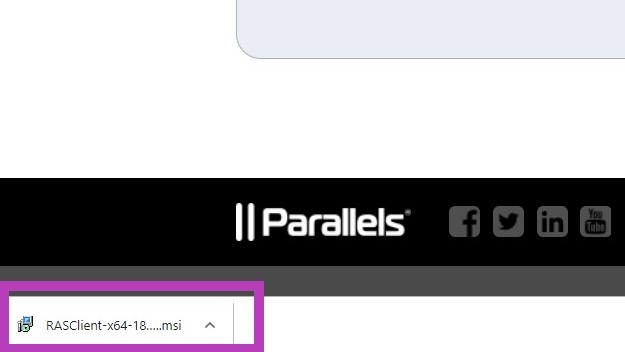 Step 4
Once the download is complete, you may access this downloaded installer file either from the browser itself or you may open the "Downloads" folder on your computer.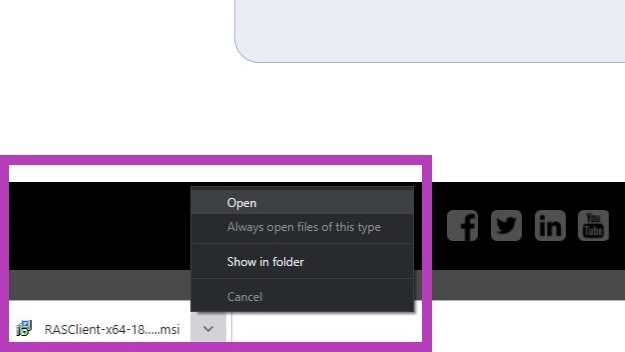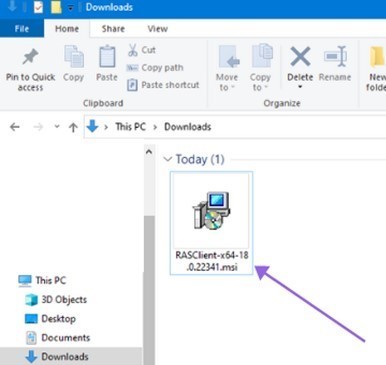 Step 5
Double-clicking on the installer file should launch the setup wizard to successfully install the Parallels Client, which will ultimately aid in the installation of the CARMIS client.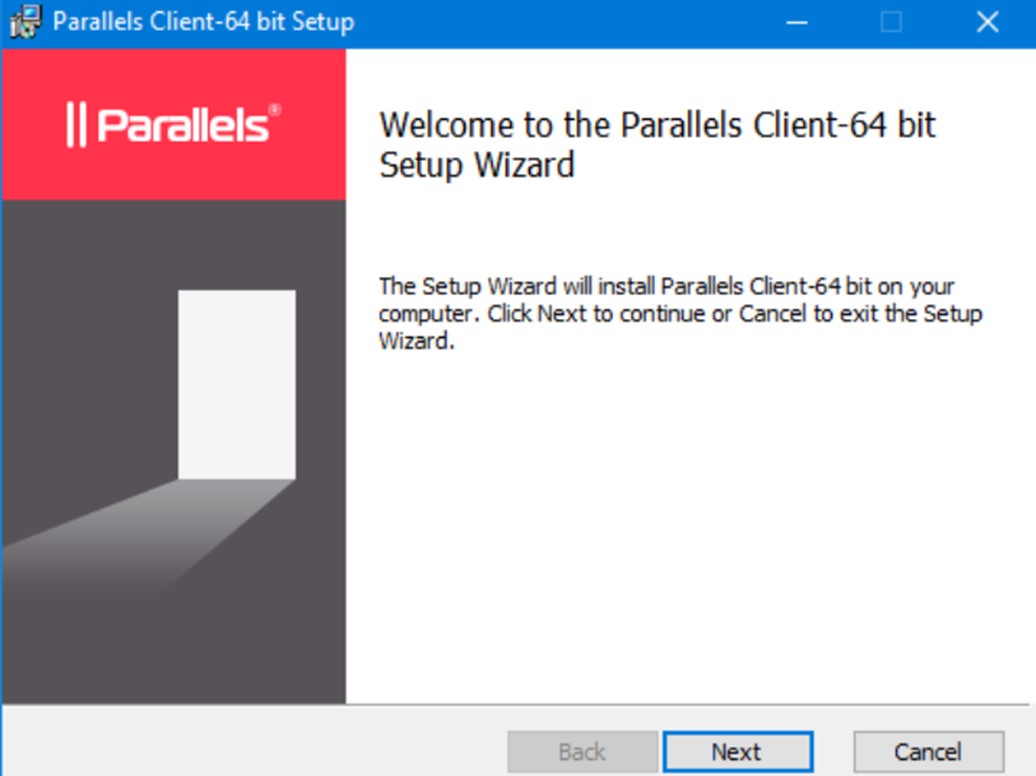 Step 6
Follow the simple installation steps until you reach the "SSO Installation" section. Select "
Do not install Single Sign-On component
", click "Next" and then click "Install" to start the installation process.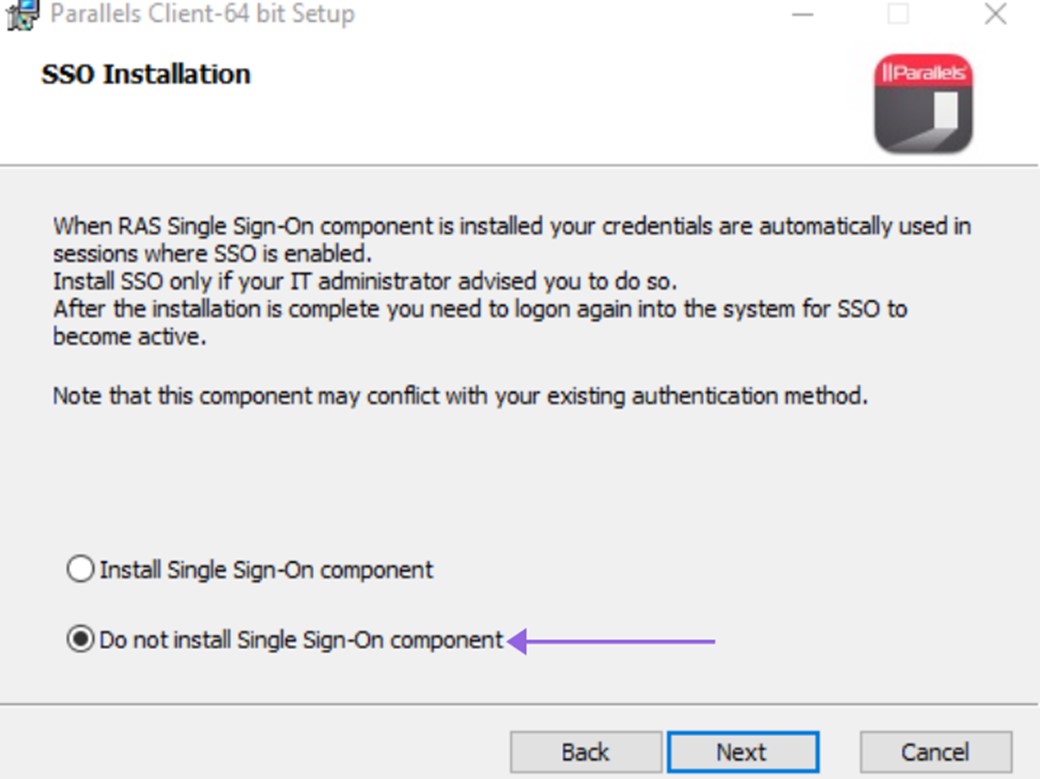 Step 7
Finally, once the installation process is complete, check the box to "Launch Parallels Client" and click "Finish" to exit the Setup Wizard.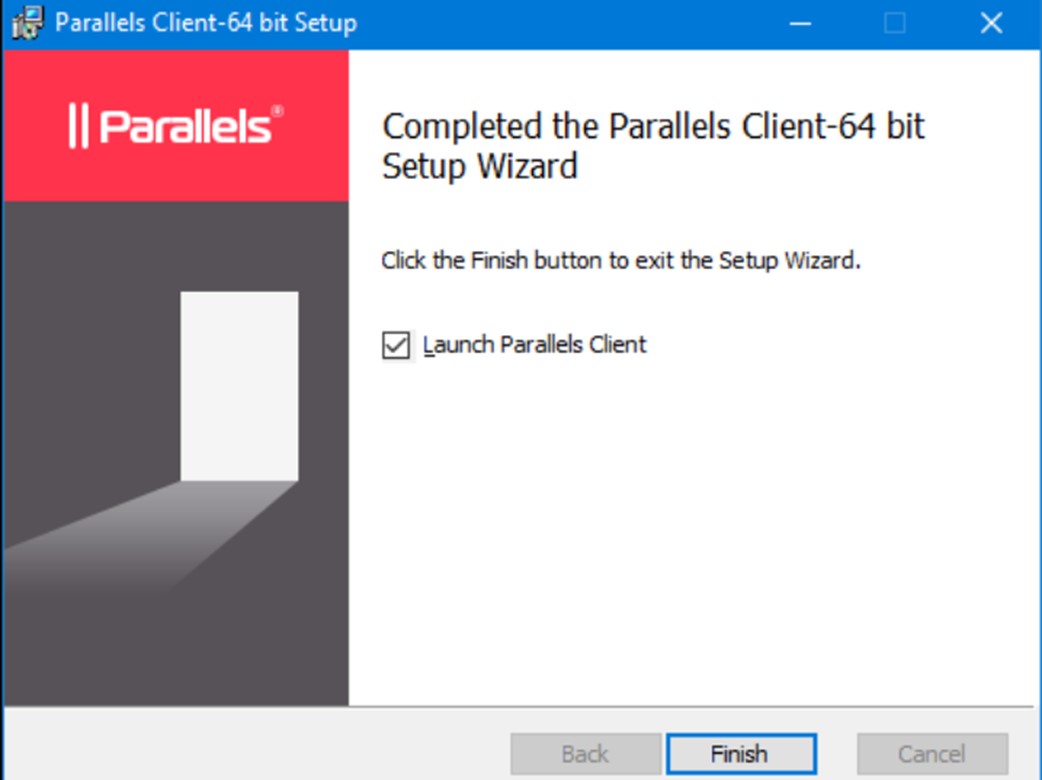 Step 8
The Parallels Client should now launch on your desktop and you should be prompted to add a new RAS Connection.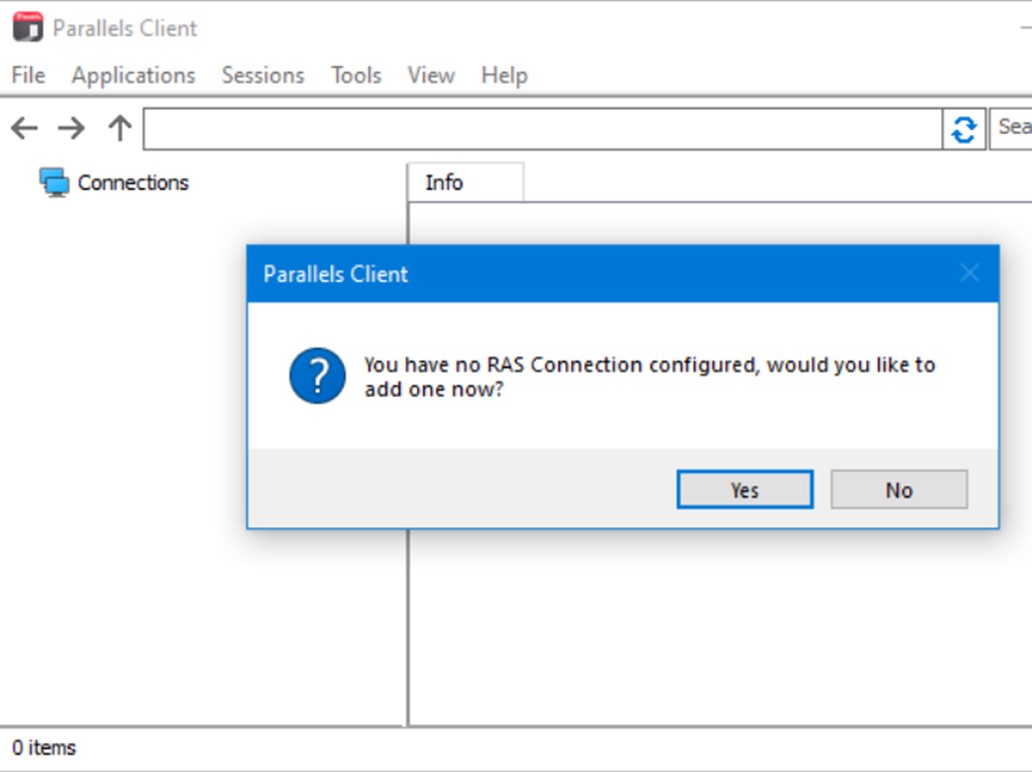 Click "Yes" to create a new connection.
Step 9
In the dialog box,
Set the "Server" to "cloud.carmis.ca"
Set the "Connection Mode" to "Gateway SSL Mode"
(Optional) Set a friendly name for your connection.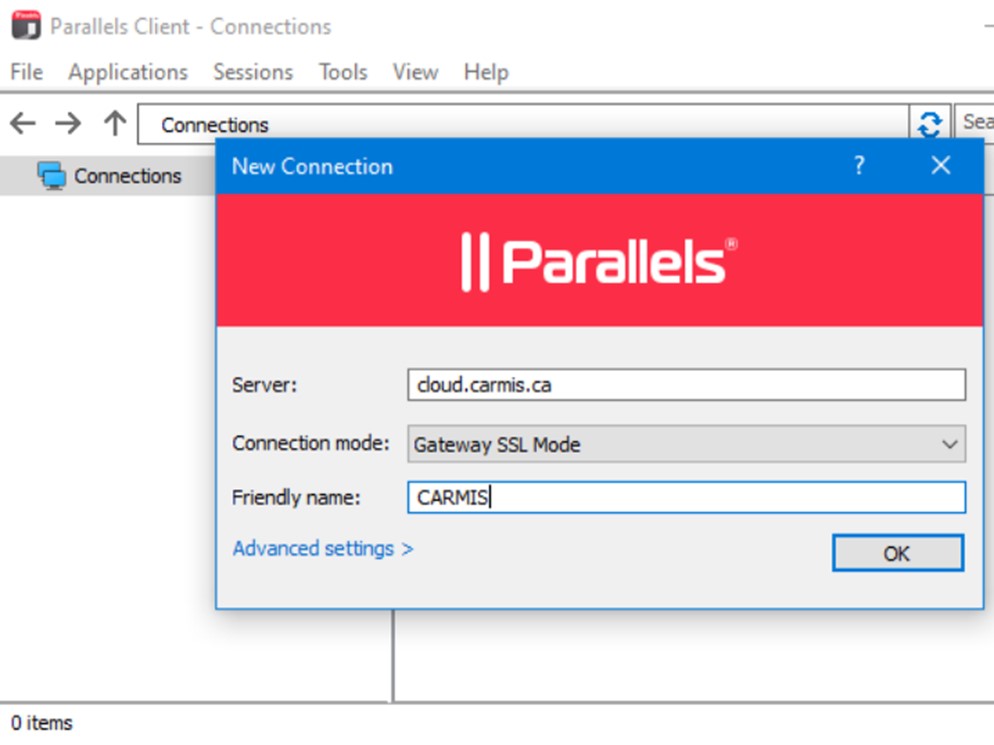 Click "OK" to add your new connection.
Step 10
Next, the login screen will pop up where you can enter your username and password associated with the CARMIS Client. (For login credentials, look into the email received from CARMIS)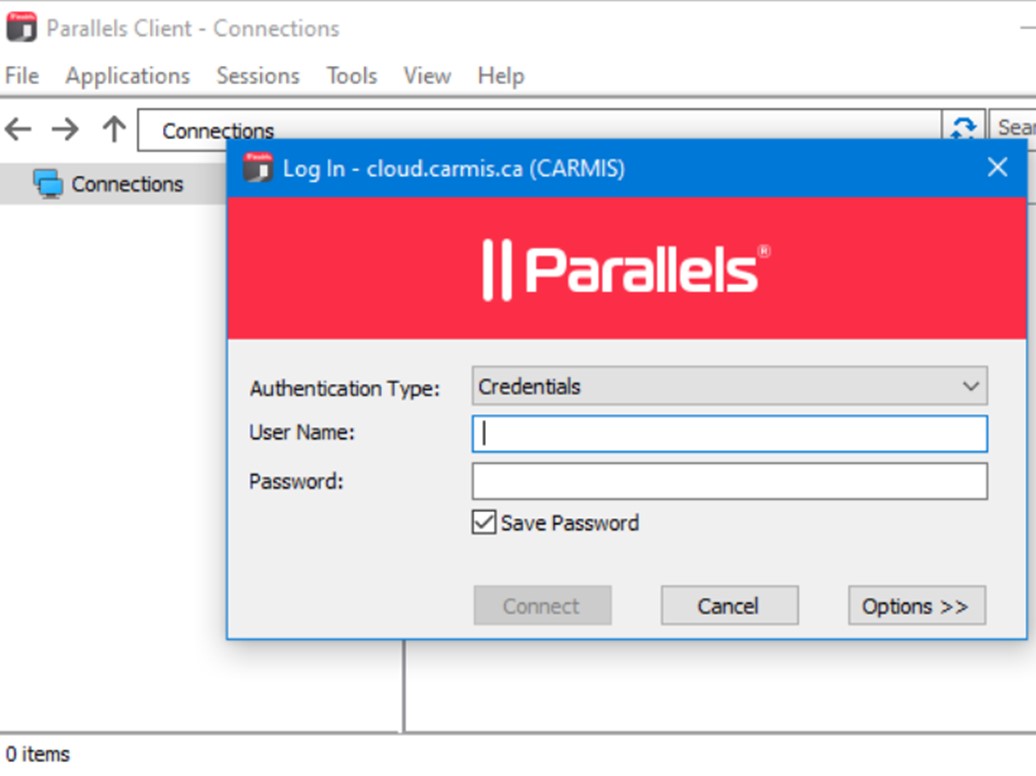 Click "Connect" to create a connection.
Step 11
Once the connection is created, you will see "CARMIS" text on the left sidebar. Right-click on the text and click on "Connection Properties..."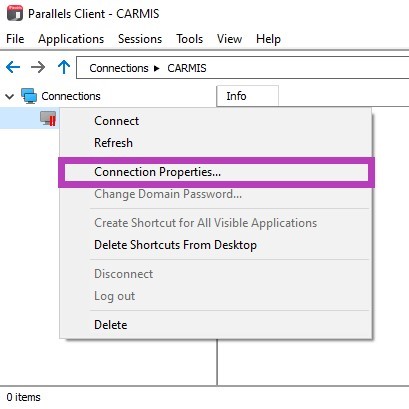 Step 12
A Connection Properties window will pop up on your screen. On the top bar, click on the "Advanced Settings" tab.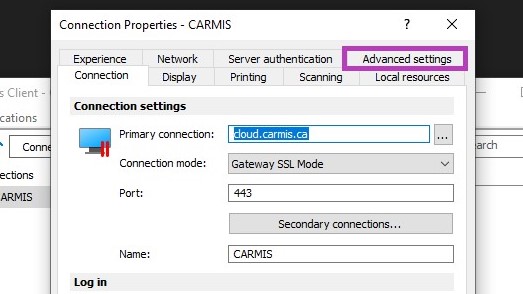 Step 13
Select the two options highlighted in the screenshot and click "OK".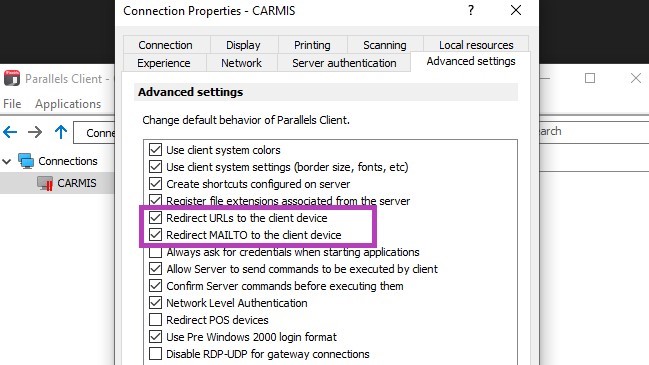 Step 14
To create a shortcut on your machine, right-click on the CARMIS icon in the "info" tab on the right side and click "Create Shortcut on Desktop".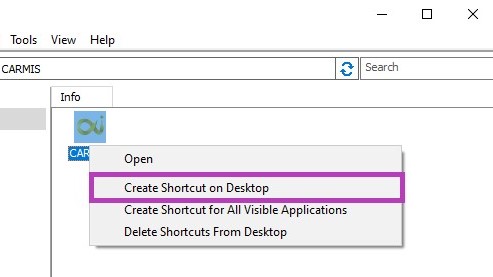 Now, the CARMIS shortcut has been created on your desktop.
Step 15
Finally, double click on the CARMIS icon on your desktop and login into CARMIS using the same credentials received in your email.