Important note: if you do not see any of the options below, please make sure to confirm your access level with your administrator.
Step 1: Click on the Menu Bar

Step 2: Select the report to generate. For demonstration purposes, we will be using report "Client Intake Summary – Individual (905)"

Step 3: Enter search parameters and click on "Show Report" to generate your report. A table will then appear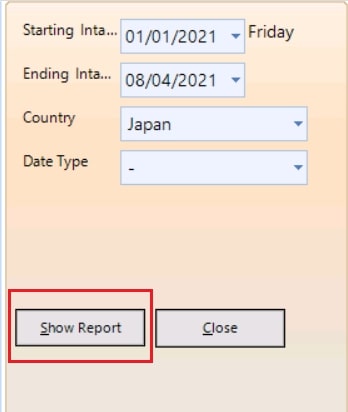 Your report is ready to be published in Excel or PDF format, please click here to learn how to do so.