Step 1: To open the client intake form, click "Settlement" on the yellow navigation bar in the top left corner, then click "Clients (28)".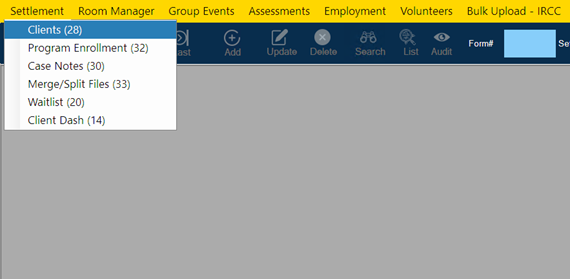 Step 2: You will then see the "Clients" form below. The red labels on the form indicate mandatory fields while the black labels indicate optional fields. Based on your agency's configuration some fields may be hidden or non-mandatory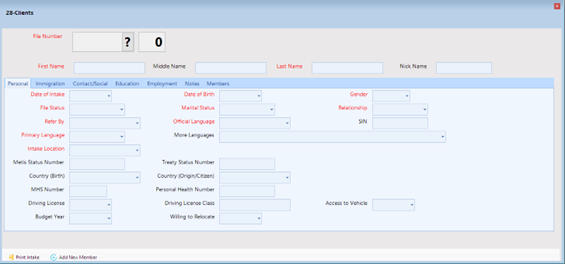 Step 3: Once the form is open, you will see certain toolbar buttons highlighted, depending on the permissions allowed for your user role. To add a new client, simply click "Add". This will make the form editable to enter the client information.

Step 4: When adding a new client, a File Number will be automatically generated. This is a unique number used by CARMIS to identify a particular client and cannot be changed.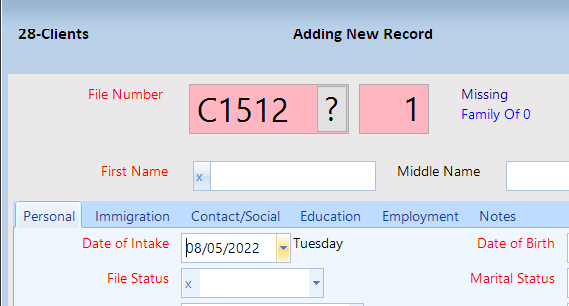 Step 5: Enter the client information as needed in the fields available and select options from the dropdowns, such as language and country of birth, that have been predefined for your agency.
Step 6:
Navigate to different tabs of the form to enter more information about the client. These tabs include:
Immigration: For information such as status in Canada, date of arrival, and current/past immigration categories.
Contact/Social: For contact information, physical address, and emergency contact information.
Education: For education and language skills information.
Employment: For current job status and employment information.
Notes: For additional information such as high need categories, consents provided, and remarks.

Step 7: Once all the client information has been entered, click the "Save" button, located at the bottom center of the form. Cancelling or exiting the form without saving will result in all the entered information being lost.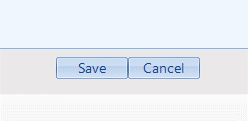 Video Guide - How to do a client intake/registration?