The "Menu Bar" is the orange bar that appears at the very top when CARMIS is launched. The majority of CARMIS' main functionality can be accessed through this bar.
Important Note: All the options in the Menu Bar are populated based on the user's level of permission. For example, some users may not see the "Admin" options in the bar.

Each option of the Menu bar contains dropdowns that allow users to execute specific functionality.
Each function has a number alongside it, for example "Intake (28)". This number is helpful if you want to quick access the Intake function immediately from toolbar as explained below.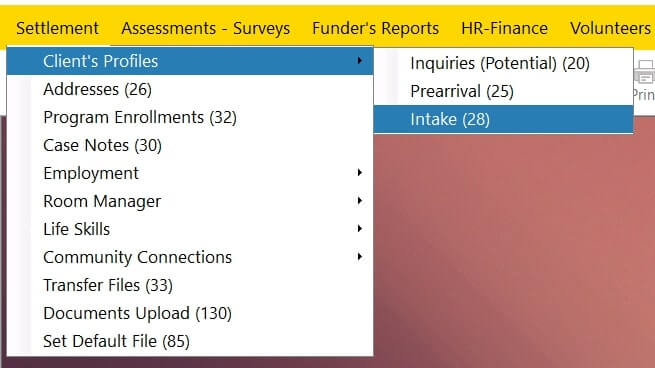 The Short Cut
To quick access a form, we put the number inside the "Short Cut" textbox located below the menu bar and we press "Enter" from our keyboard. For example, to access Intake form input 28 and press enter.