A family file is a CARMIS feature that enables you to easily record assessments and services for families or members of a family. Please note: the Add Member feature allows you to add a
new
client to an existing family file, whereas the
Merge Clients
feature allows you to combine existing client files into one family file.
Step 1:
To get started on adding a new family member to a client file, you need to first select the client by using the Clients (28) form. For steps on how to search for and select a client, see
How to search for an existing client
.
Step 2: Once the search is complete, you should be viewing the client file that you would like to add a new member to.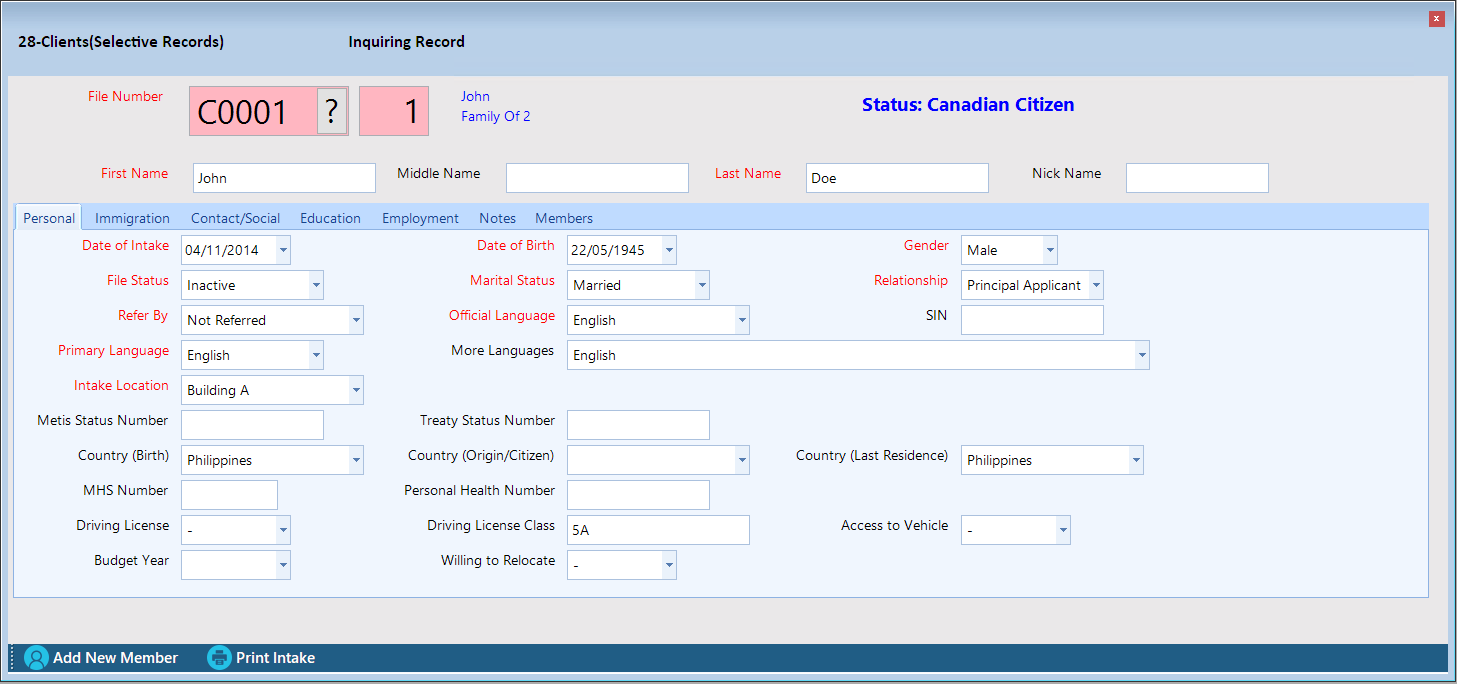 Step 3: From the bottom left of the Clients Form, click "Add New Member".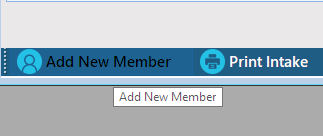 Step 4: A pop-up window advising that "a new member sequence has been generated" will appear. Click "OK".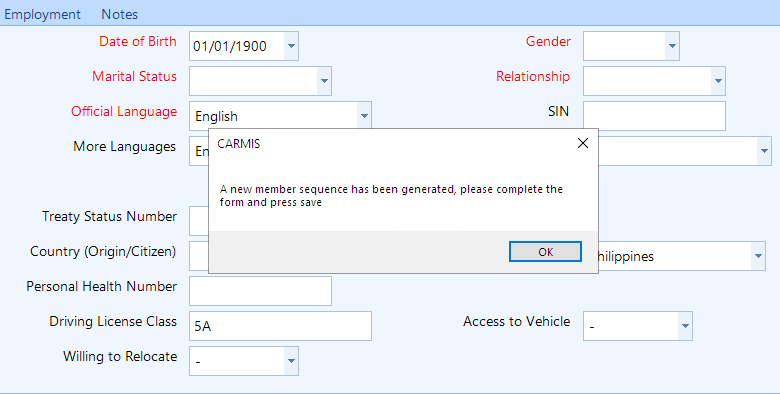 Step 5: You will then see that the Clients Form has been partially pre-populated based on the client information on file.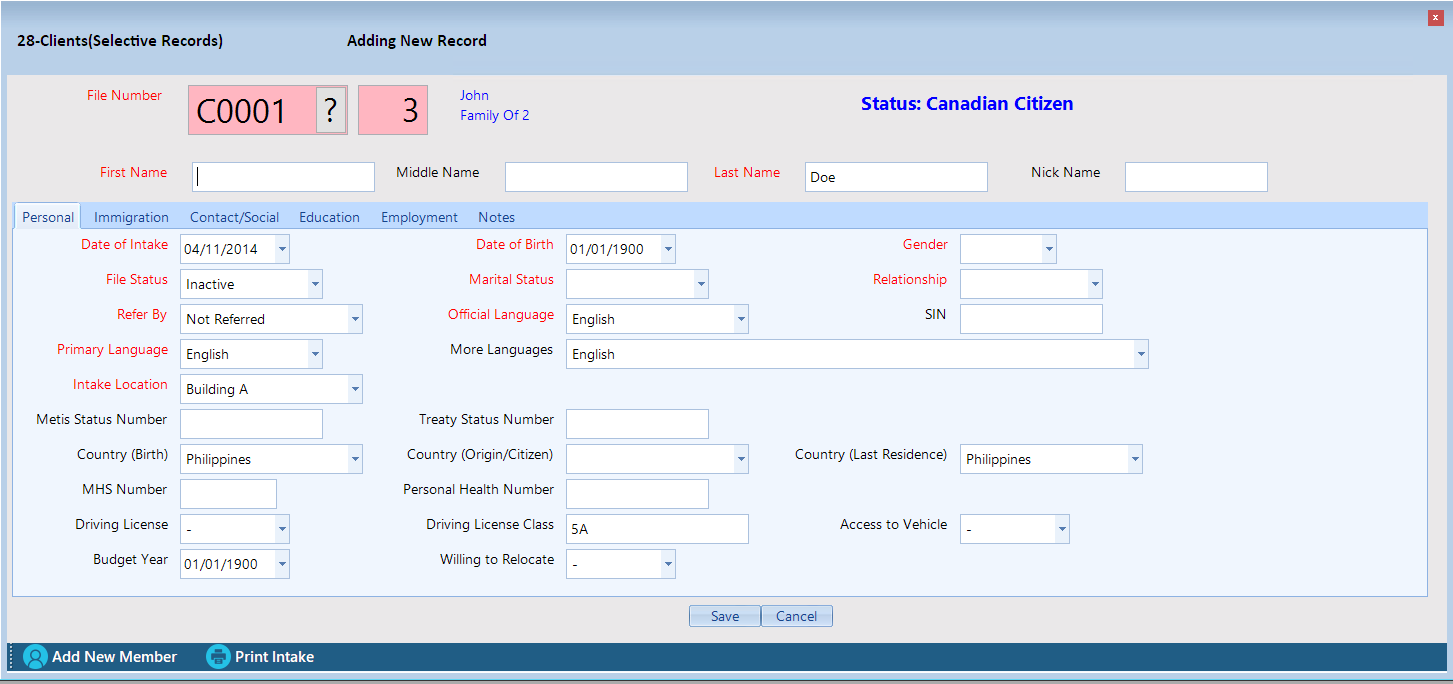 Step 6: Enter the new member's information as needed in the fields available. Note that any field can be edited, even those that were pre-populated.
Step 7:
Navigate to different tabs of the form to enter more information about the client. These tabs include:
Immigration: For information such as status in Canada, date of arrival, and current/past immigration categories.
Contact/Social: For contact information, physical address, and emergency contact information.
Education: For education and language skills information.
Employment: For current job status and employment information.
Notes: For additional information such as high need categories, consents provided, and remarks.

Step 8: Once all the information has been entered, click the "Save" button at the bottom center of the form to save the record. Cancelling or exiting the form without saving will result in all the entered information being lost.